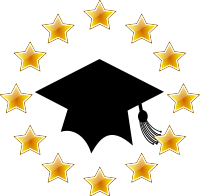 EUROPEAN PROGRAM ERASMUS+/KA1, HIGHER EDUCATION SECTOR
Erasmus+ (2021-2027) supports, among other policy objectives, the European modernisation and internalisation agenda in higher education.
ASPETE is a holder of the Erasmus Charter for Higher Education (ECHE) 2021-2027 and welcomes any kind of activities within the frame of Erasmus+.
Institutional Erasmus Coordinator:
Prof. Gerasimos Pagiatakis
Tel: +30 210 2896781
email: pagiatakis@aspete.gr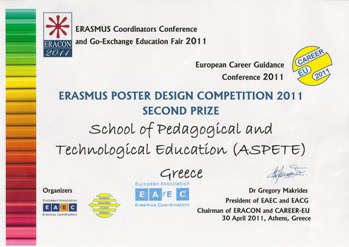 ASPETE was honored with the second prize at
ERASMUS POSTER DESIGN in 2011,
by the ERSMUS Coordinators Conference and
Co-Exchange Educations Fair 2011.
Erasmus through our students' eyes!
Erasmus students at ASPETE share their views
on the impact Erasmus has had on their lives…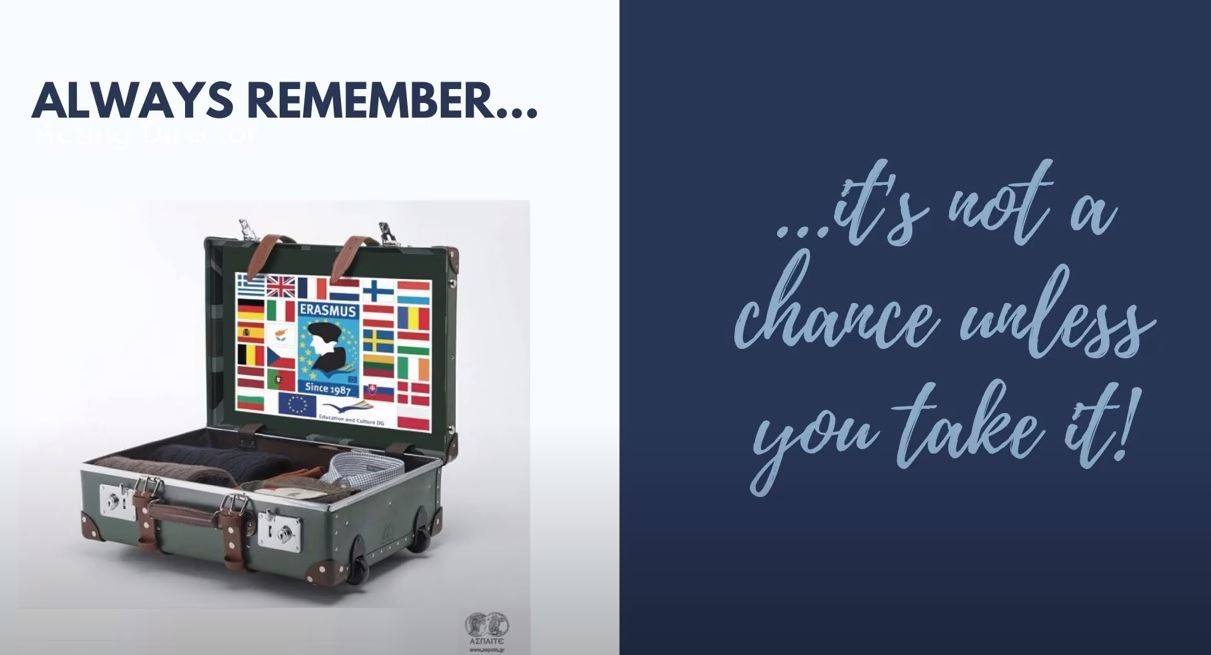 Covid Update, University of Jaen, ES